Sponsors
Become a sponsor!
Become a sponsor and enjoy exclusive visibility among the Symfony community.
Contact us to write yourself into this new chapter of the Symfony story!
Gold Sponsors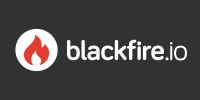 Blackfire.io empowers PHP developers to continuously verify and improve their app's performance in development, testing, staging and production. It makes it possible to drill down to function/method call level to understand and fix performance bottlenecks. Its wide variety of automation options makes it a breathe to add it to a development and testing workflow. The Blackfire Player, a powerful Open Source Web Crawling, Web Testier, and Web Scraper enables teams to setup a fully automated testing pipeline.