Sponsors
Become a sponsor!
Become a sponsor and enjoy exclusive visibility among the Symfony community.
Contact us to write yourself into this new chapter of the Symfony story!
Diamond Sponsors

As the creator of Symfony, SensioLabs supports companies and startups using Symfony, with a large range of solutions such as consultancy, expertise, services, training, and technical assistance to ensure the success of web application development projects. SensioLabs boasts over 100 employees and consultants, and operates in 20 countries through its extensive network of more than 50 partners.
Platinum Sponsors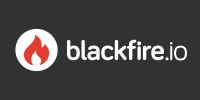 Blackfire.io empowers PHP developers to continuously verify and improve their app's performance in development, testing, staging and production. It makes it possible to drill down to function/method call level to understand and fix performance bottlenecks. Its wide variety of automation options makes it a breathe to add it to a development and testing workflow. The Blackfire Player, a powerful Open Source Web Crawling, Web Testier, and Web Scraper enables teams to setup a fully automated testing pipeline.
Gold Sponsors
At roadsurfer, Europe's biggest outdoor travel expert, our development teams use PHP, Symfony, Vue.js, Kubernetes, and other technologies to build our internal software platform and new applications and services to help our customers get the most from roadsurfer products - whether renting a campervan, booking a private camping spot, or buying a campervan.