Sponsors
Become a sponsor!
Become a sponsor and enjoy exclusive visibility among the Symfony community.
Contact us to write yourself into this new chapter of the Symfony story!
Diamond Sponsors

As the creator of Symfony, SensioLabs supports companies and startups using Symfony, with a large range of solutions such as consultancy, expertise, services, training, and technical assistance to ensure the success of web application development projects. SensioLabs boasts over 100 employees and consultants, and operates in 20 countries through its extensive network of more than 50 partners.
Gold Sponsors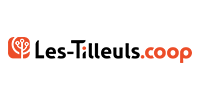 Les-Tilleuls.coop is a team of 60+ Symfony experts who can help you design, develop and fix your projects. We provide a wide range of professional services including development, consulting, coaching, training and audits. We also are highly skilled in JS, Go and DevOps. We are a worker cooperative!